NEW CAST ANNOUNCED FOR HAMILTON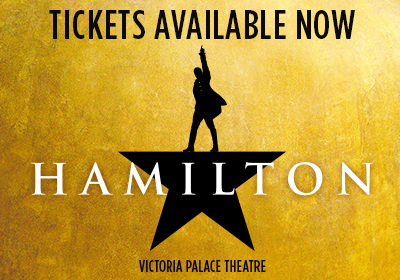 The smash-hit musical HAMILTON, currently playing at London's Victoria Palace theatre has announced its new cast. The cast will join the award-winning musical by Lin Manuel Miranda from the 19th June 2023.

New cast members include Declan Spaine as the title role of Alexander Hamilton, Ava Brennan as Angelica Schuyler, Simbi Akande as Peggy Schuyler/ Maria Reynolds, Dom Hartley-Harris as George Washington and Lemuel Knights as Marquis De Lafayette/ Thomas Jefferson. Alex Sawyer will also play the role of Alexander Hamilton at certain performances.
Continuing in the show will be Simon-Anthony Rhoden as Aaron Burr, Shan Ako as Eliza Hamilton, Emile Ruddock as Hercules Mulligan/James Madison, Jake Halsey-Jones as John Laurens/Philip Hamilton and Joel Montague as King George III.
Joining the ensemble will be Gabriela Acosta, Elizabeth Armstrong, Alishia-Marie Blake, Aimie Hibbert, Sam Holden, Christian Knight, Nathan Louis-Fernand, Stacey McGuire, Lewis Newton, Hannah Qureshi, Hassun Sharif, Alex Tranter and Maddison Tyson; and continuing in the company will be Matthew Elliot-Campbell, Manaia Glassey-Ohlson, Maya Britto, Barney Hudson, Nicolais-Andre Kerry, Ella Kora, Aaron Lee Lambert, Kerri Norville, Samuel Sarpong-Broni, Lindsey Tierney and Brandon Williams.
Book theatre tickets now to see this musical spectacle at The Victoria Palace Theatre, book online or at our box office.
ASPECTS OF LOVE REHEARSAL IMAGES RELEASED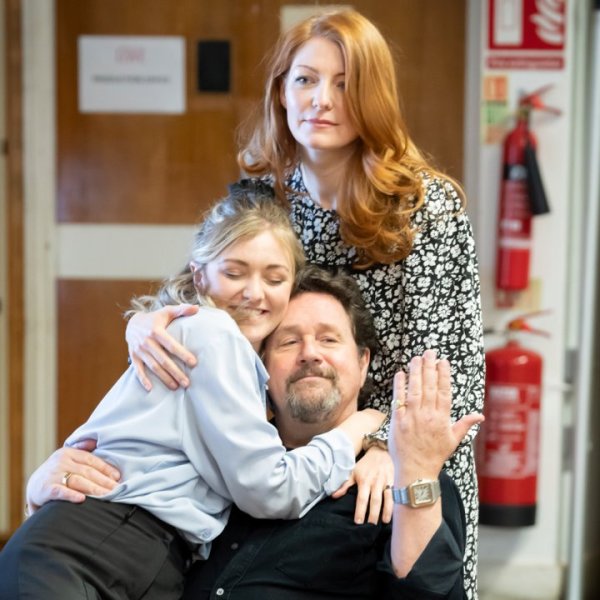 Andrew Lloyd Webber's ASPECTS OF LOVE is now open at The Lyric Theatre and will run for a limited season until the 11th November 2023. Michael Ball is returning to the much-loved musical, 34 years after he starred in the original West End production of the show, this time taking on the role of George.
The show is based on the novel by David Garnett and directed by Jonathan Kent with music by Andrew Lloyd Webber, lyrics by Don Black and Charles Hart and a story of how love really does… change everything.

Michael Ball Revisits Aspects of Love in New Production
Look at these new rehearsal shots that have been released of the show's cast. Joining Michael Ball is John Bogyo, Laura Pitt-Pulford, Danielle De Niese, Anna Unwin and many more.
Book London theatre tickets now for ASPECTS OF LOVE at The Lyric Theatre online or visit our box office in the heart of Leicester Square.
PHANTOM OF THE OPERA NEW IMAGES RELEASED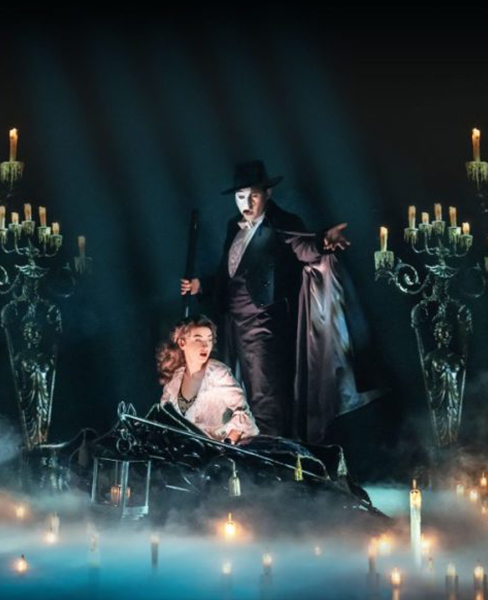 New production images have been released of Andrew Lloyd Webber's THE PHANTOM OF THE OPERA which is currently playing at the newly named His Majesty's Theatre.
The cast includes Jon Robyns as The Phantom, Robyns has previously starred in West End shows LES MISÉRABLES and HAMILTON. The current cast also includes Holly-Anne Hull as Christine Daae, Matt Blaker as Raoul, Kelly Glyptis as Carlotta, Matt Harrop as Monsieur Firmin, Adam Linstead as Monsieur André, Greg Castiglioni as Ubaldo Piangi, Francesca Ellis as Madame Giry and Paige Blankson as alternate Christine Daaé.
The cast is completed by Hollie Aires, Connor Carson, Corina Clark, Michelle Cornelius, Edward Court, Lily De-La-Haye, Hywel Dowsell, Serina Faull, James Gant, Eilish Harmon-Beglan, Emma Harris, Yukina Hasebe, Thomas Holdsworth, Olivia Holland-Rose, Jacob Hughes, Grace Hume, James Hume, Tim Morgan, Michael Robert-Lowe, Eve Shanu-Wilson, Tim Southgate, Anouk Van Laake, Jasmine Wallis, Ralph Watts, Skye Weiss, Simon Whitaker, Lizzie Wofford and Andrew York.
The show has been running for over 35 years in London, making it the 3rd longest-running show on the West End after THE MOUSETRAP and LES MISÉRABLES. The musical score includes songs such as 'All I Ask of You', 'Music of the Night', 'Masquerade' and of course the iconic title song.

Take a look at these stunning new images of the show that have been released. Book tickets now to see this hauntingly beautiful love story live on stage at His Majesty's Theatre. Book theatre tickets online or at our box office in Leicester Square.
---
Related Post