THE WIZARD OF OZ at the London Palladium
THE WIZARD OF OZ has officially opened in London! The producer of the smash-hit Joseph and his Technicolor Dreamcoat presents a brand-new version of one of the world's most beloved musicals.
Featuring the iconic musical score from the original Oscar-winning film such as 'Over the Rainbow', 'We're Off to See the Wizard', and 'Follow the Yellow Brick Road' with additional songs by Andrew Lloyd Webber and Tim Rice.
With a star-studded cast, this musical is not one to be missed. With Georgina Onuorah playing the lead role of Dorothy, Jason Manford as The Cowardly Lion, Ashley Banjo as The Tin Man, Dianne Pilkington as The Wicked Witch of the West, Louis Gaunt as The Scarecrow, Christina Bianco as Glinda the Good Witch, Ben Thompson as Toto and Gary Wilmot as The Wizard/ Professor Marvel.
The full cast is completed by Annie Southall, Charlotte St. Croix, Claire O'Leary, Eamonn Cox, Emily Ann Potter, Geoff Aymer, Harrison Wilde, Jacqui Dubois, Jessica Daley, Jonathan Dryden Taylor, Lauren Stroud, Marley Fenton, Michael Lin and Sam Stones.
Don't miss this spectacular production that is set to be unforgettable experience for the whole family. Join Dorothy and Toto as they set off on a magical adventure to the land of Oz.
THE WIZARD OF OZ is now playing at The London Palladium until the 3rd of September. Book tickets online now or visit our box office in the heart of Leicester Square.
CRAZY FOR YOU at the Gillian Lynne Theatre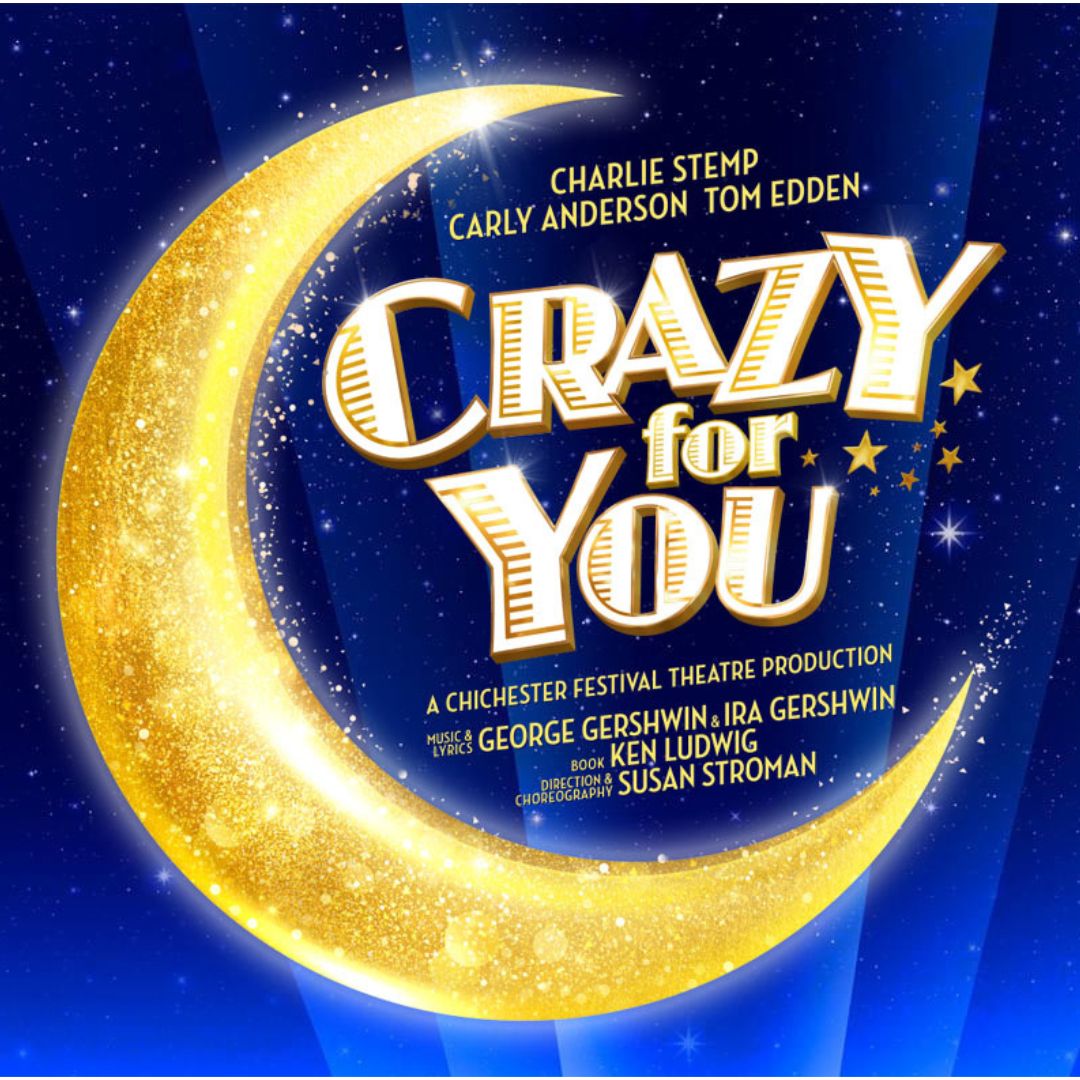 Susan Stroman's CRAZY FOR YOU is now open at The Gillian Lynne Theatre featuring a variety of songs by the great George Gershwin and Ira Gershwin.
The original West End production in 1993 won several Olivier Awards including 'Best New Musical' and the London revival in 2011 won 'Best Musical Revival'. This production was first seen at The Chichester Festival earlier this year starring Charlie Stemp who will again be leading the show in London alongside Carly Anderson (Wicked) and Tom Edden (Cyrano de Bergerac).
This romantic musical-comedy follows Theatre-mad Bobby Child who is torn between his show-business dreams and running his family's bank. He heads to Deadrock, Nevada to foreclose on a theatre's mortgage but falls in love with the theatre owner's daughter, Polly. To save the town and win Polly's love, Bobby attempts to put on a razzle-dazzle show to save the theatre.
With a book by Ken Ludwig, CRAZY FOR YOU features Gershwin melodies such as 'Someone To Watch Over Me', 'I Got Rhythm' and 'They Can't Take That Away From Me'.
CRAZY FOR YOU will play a 30-week season at the Gillian Lynne Theatre. Book tickets now online or visit our box office.
---
Related Post