Take a look at these brilliant new shows that open next month! Don't miss out on your chance to see these great West End shows and book London theatre tickets now online or visit our box office.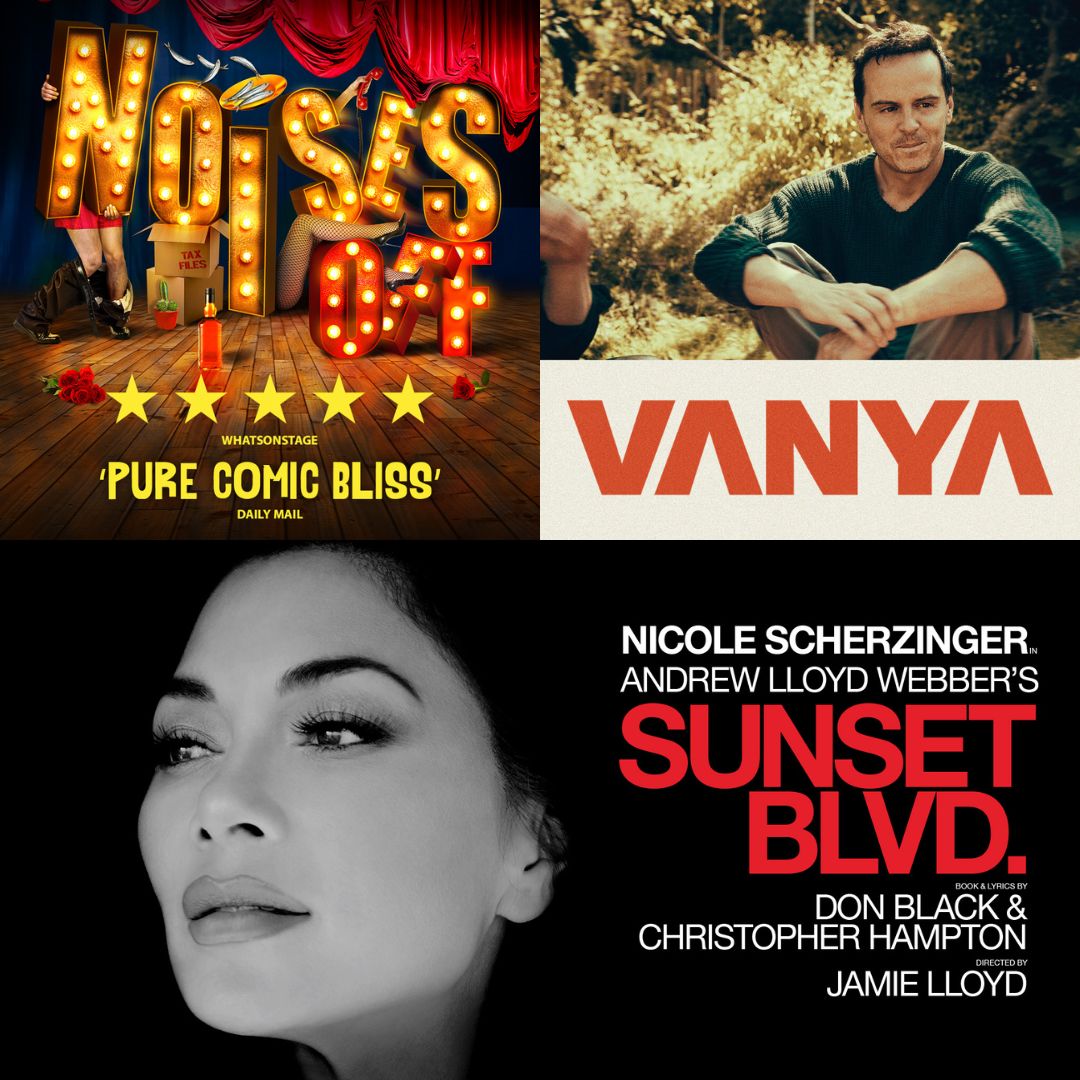 VANYA -Opens 15th September 2022

This Autumn Andrew Scott, star of Fleabag, Sherlock and His Dark Materials, is returning to the West End to star in Simon Stephen's new adaptation of Anton Chekhov's Uncle VANYA. Scott is set to play every character in this reimagined one man staging of Chekhov's iconic masterpiece.
The production is Stephen's third adaptation of a Chekhov play after previously working on The Cherry Orchard in 2014 and The Seagull in 2017.
The play will open at the Duke of York's Theatre for a strictly limited 5-week run from the 15th of September to the 21st of October 2023. Vanya Tickets will go on sale soon so keep an eye out!
SUNSET BOULEVARD-Opens 18th September 2023
Worldwide superstar and pop sensation Nicole Scherzinger is set to star in a new production of SUNSET BOULEVARD. The classic musical from Andrew Lloyd Webber is based on the film by Billy Wilder with book and music by Don Black and Christopher Hampton. Opening this September, this new interpretation directed by Jamie Lloyd is set to wow audiences' night after night.
Featuring all the classic songs from the iconic score including 'With One Look', 'As If We Never Said Goodbye', 'The Perfect Year' and of course the title song. This production will mark the first production presented by Lloyd Webber Harrison Musicals, the new joint venture by Andrew Lloyd Webber himself and Michael Harrison.
The show opens at the Savoy Theatre on the 18th of September 2023 and will run for 16 weeks until the 6th of January 2024. Book SUNSET BOULEVARD tickets now online or visit our box office in Leicester Square.
NOISES OFF -Opens 27th September 2023
After its hugely successful run in the West End earlier this year, Michael Frayn's celebrated play NOISES OFF returns to London with an all-star cast.
The comedy play serves up a riotous double bill of a play within a play and follows the on and off-stage antics of a touring theatre company as they put on a fictional farce aptly named 'Nothing On'.
This production is set to star Felicity Kendal, Jonathan Coy, Alexander Hanson, Gavin & Stacey's Matthew Horne and Eastender's star Tamzin Outhwaite.
Book NOISES OFF tickets now online or at our box office. The show opens at the Theatre Royal Haymarket and will play from the 27th of September to the 16th of December 2023.
Keep up to date with London Theatre News with LSBO theatre blogs, which give you the latest updates and information about the vibrant theatre scene in London. Stay informed about the hottest shows running in the West End right now and how to get the best ticket prices. Enjoy half price and discounted theatre tickets by booking online or visit our box office in Leicester Square.

---
Related Post