Sunset Boulevard Casting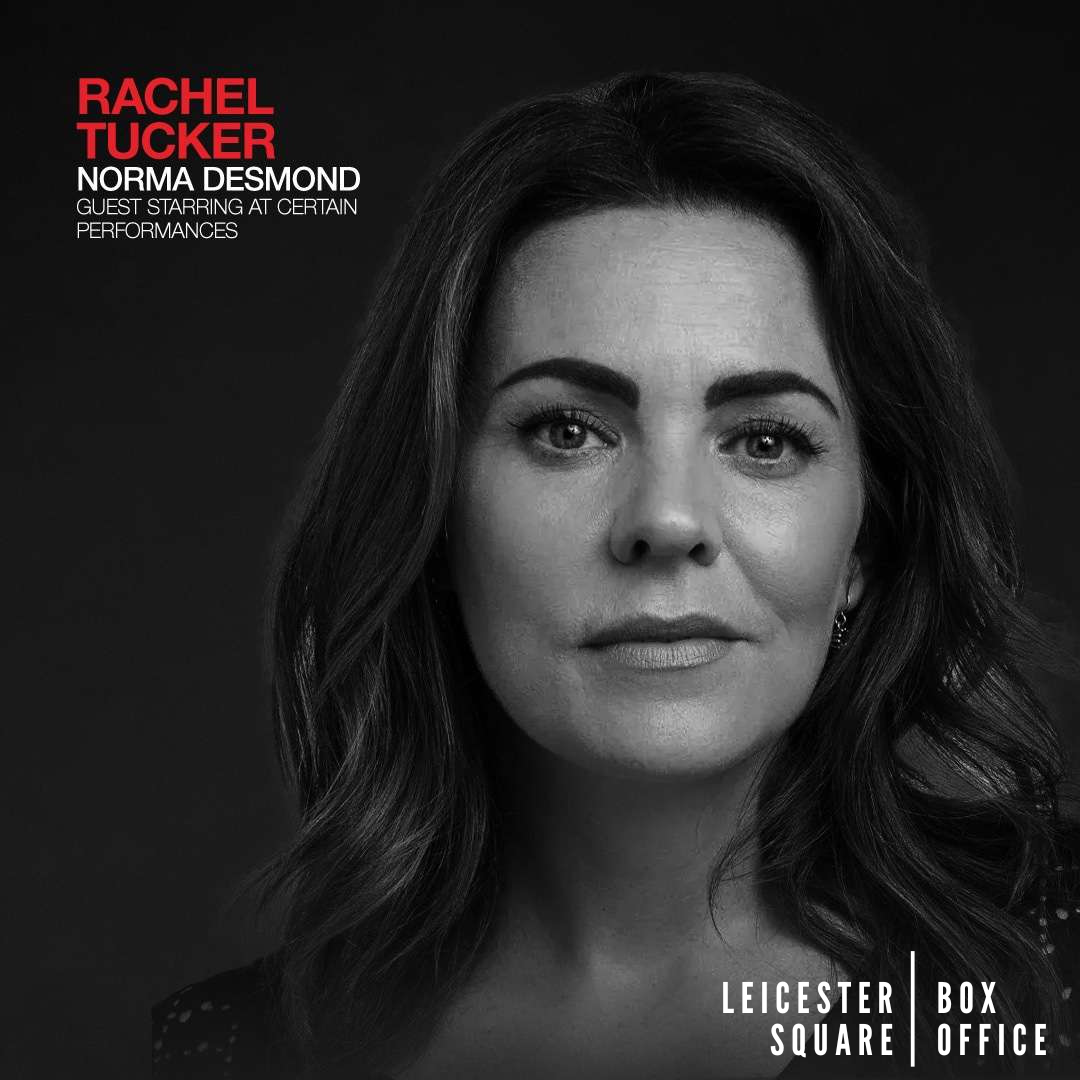 The complete cast of Andrew Lloyd Webber's SUNSET BOULEVARD has been announced. We previously found out that the production would star pop sensation Nicole Scherzinger as Norma Desmond and will open in September at the Savoy Theatre.
It has now been announced that Rachel Tucker who has previously starred as Elphaba in WICKED and Beverly Bass in COME FROM AWAY will be guest starring as Norma Desmond for all Monday performances from the 16th of October and other selected performances.
Joining them will be Tom Francis as Joe Gillis, Grace Hodgett Young as Betty Schaefer and David Thaxton as Max Von Mayerling.
SUNSET BOULEVARD is a musical that follows the story of film star Norma Desmond and struggling screenwriter Joe Gillis in 1950s Hollywood. The show is a timely production that explores the darker side of show business and the obsession with fame.
Based on the film by Billy Wilder with book and music by Don Black and Christopher Hampton.
Completing the cast is Carl Au (Myron / Jones), Georgia Bradshaw (Lisa / Masseur), Hannah Yun Chamberlain (Patsy / Beautician), Tyler Davis (Sheldrake), Kamilla Fernandes (Dorothy / Astrologer), Ahmed Hamad (Artie), Laura Harrison (Catherine / Doctor), Charlotte Jaconelli (Joanna / Masseur), Olivia-Faith Kamau (Nancy / Beautician), Luke Latchman (John / Guard), Emma Lloyd (Mary / Heather / Analyst), Mireia Mambo (Jean / Beautician / Dance Captain), Gregor Milne (Sammy), Kody Mortimer (Finance Man / Frank), Jon Tsouras (Finance Man / Cecil B. De Mille) and Charlie Waddell (Morino / Hog-Eye), with Lara Denning (Standby Norma), Jordan Cork and Shayna McPherson (Camera Operators), and Catherine Cornwall, Michael Lin (Assistant Dance Captain), Jon Reynolds, Kirsty Anne Shaw, Harrison Wilde and Lillie-Pearl Wildman as swings.
This new interpretation of Lloyd Webber's masterpiece is directed by Jamie Lloyd and is set to wow audiences night after night.
Sunset Boulevard will open at the Savoy Theatre on 21st September 2023 until the 6th of January 2024. Book theatre tickets now online or visit our box office in Leicester Square.
Les Misérables Casting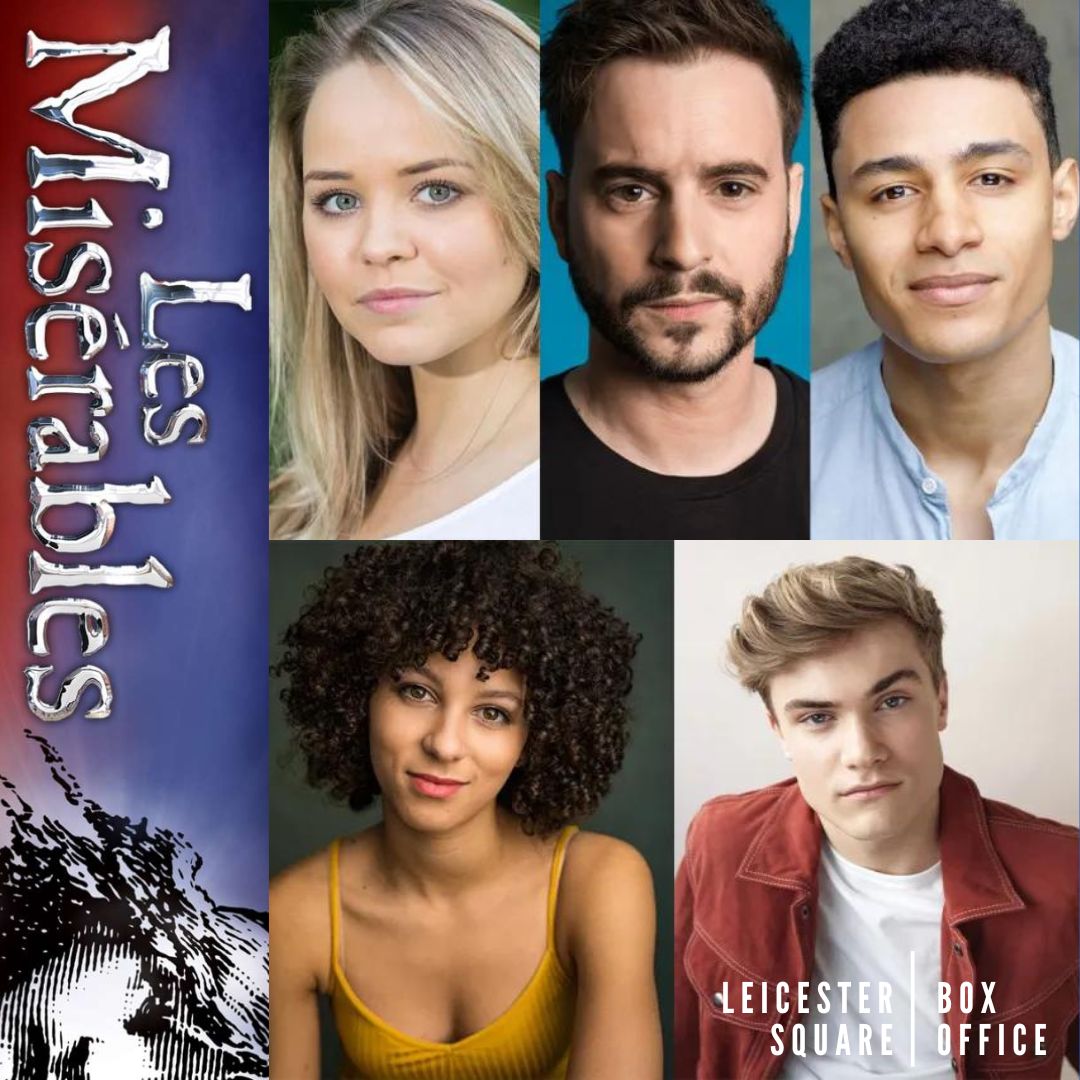 Cameron Mackintosh's acclaimed production of Boubil and Schönberg's LES MISERABLES has announced new cast members for the West End production.
Joining the company from 25th September 2023 will be impressionist and comedian Luke Kempner and Thérnardier, Katie Hall (Fantine in the UK and Ireland tour) as Fantine, Djavan van de Fliert (Frozen) as Enjolras, Will Callan as Marius and Amena El-Kindy as Eponine.
They are set to join continuing principal cast members Josh Piterman (as Jean Valjean), Stewart Clarke (as Javert), Claire Machin (as Madame Thénardier) and Lulu-Mae Pears (as Cosette).
The company is completed by Annabelle Aquino, Hazel Baldwin, Brad Barnley, Michael Baxter, Emily Olive Boyd, Rosy Church, Ben Culleton, Matthew Dale, Matt Dempsey, Sophie-May Feek, Matt Hayden, Tom Hext, Christopher Jacobsen, Jessica Johns-Parsons, Yazmin King, Sam Kipling, Anouk van Laake, Harry Lake, Sarah Lark, Ellie Ann Lowe, Ben Oatley, Adam Pearce, Jordan Simon Pollard, Jonathan Stevens, Phoebe Williams and Ollie Wray.
Seen by over 130 million people worldwide in 53 countries and in 22 languages. The iconic score included the much-loved classics including 'One Day More', 'I Dreamed a Dream', 'On My Own' and 'Bring Him Home'.
With an incredible ensemble cast LES MISERABLES tells the story of Jean Valjean, a French peasant who has just been released after 19 years in prison for stealing a loaf of bread and his desire for redemption.
LES MIS continues its celebrated run at the Sondheim Theatre after it reopened in 2021 following the pandemic.
Book LES MISERABLES theatre tickets now online or at our box office. Now playing at the Sondheim Theatre.
---
Related Post