MAMMA MIA NEW LONDON CAST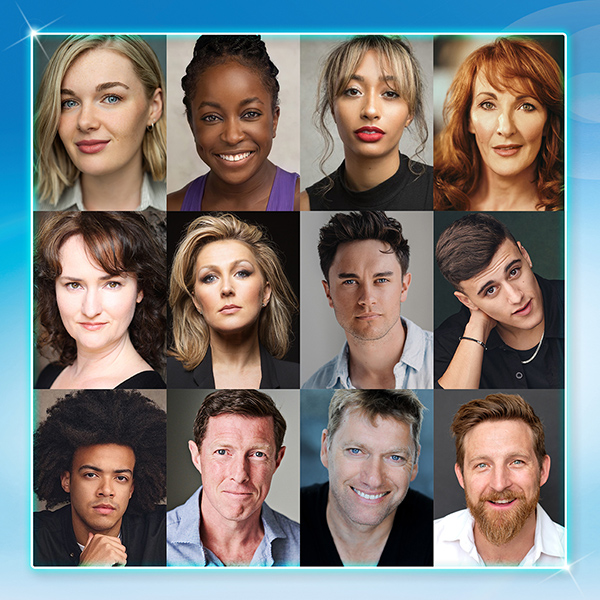 The hit musical MAMMA MIA welcomes a new cast in London from the 9th October 2023.
Joining the cast is Kate Graham as Tanya (having previously playing Tanya in London from 2017 to 2019 and Diane in Come from Away. Also joining the cast is Nicola-Dawn Brook as Rosie, Haydn Oakley as Sam, Olivia Brookes as Lisa, Chay Wills as Eddie and Arcangelo Ciulla as Pepper.
Continuing in the cast is Mazz Murray as Donna, Christopher Dickins as Harry, Stephen Beckett as Bill, Meg Hately as Sophie and Miles Henderson as Sky and Jessie Odeleve is moving from the Ensemble to play the role of Ali. Jennifer Adab will also continue as Donna for certain performances
MAMMA MIA is due to celebrate its 25th anniversary in the West End next year and remains one of London' most popular musicals, playing to sold out audiences' night after night. This ultimate feel-good show is written by ABBA's Benny Andersson and Björn Ulvaeus and features all the magic of the bands timeless hits including classics like 'Dancing Queen', 'Honey Honey' and 'Gimme! Gimme! Gimme!'. This combined with a contemporary love story by Catherine Johnson makes for an all singing all dancing fun night out.
Book MAMMA MIA theatre tickets now to see the show at the Novello Theatre. Book online or visit our box office.
TIME TRAVELLER'S WIFE CAST ANNOUNCED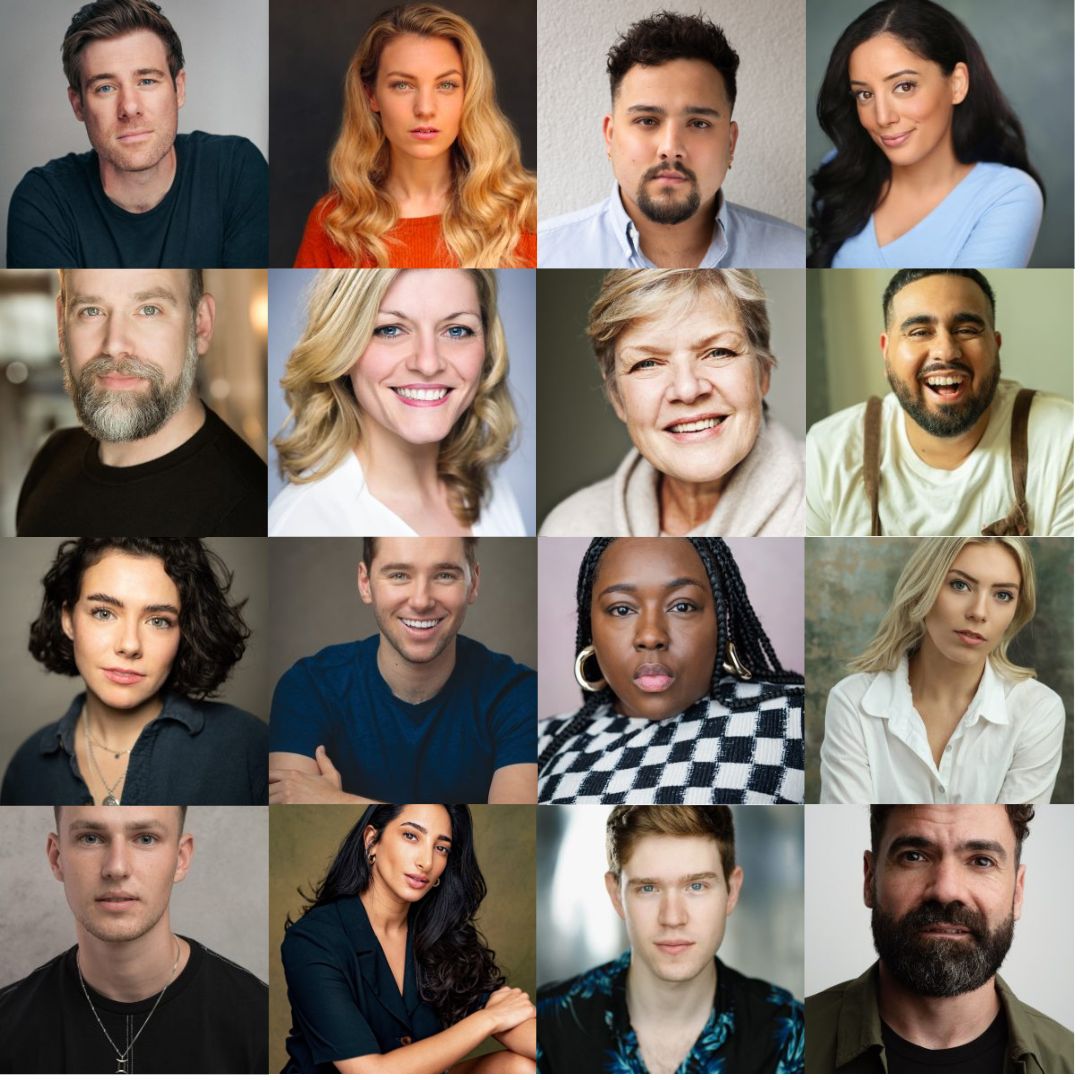 The new musical THE TIME TRAVELLERS WIFE opens in October and has just announced its full cast.
As previously announced David Hunter and Joanna Woodward are set to play the leads Henry and Clare. Tim Mahendran will play Gomez, Hiba Elchikhe as Charisse and Ross Dawes as Henry's Dad.
Also joining the cast are Sorelle Marsh as Henry's Mum, Alwyne Taylor as the Librarian, Irfan Damani as Clare's Dad, Alexandra Doar as Clare's Mum, Alex Lodge as Jason/ Mark and Helen Pipe as Dr Kendrick.
Rounding off the cast are Swings Billie Hardy, Daniel George-Wright, Serina Mathew, Nathaniel Purnell and Bobby Windebank. With the roles of young Clare and Alba being shared by Ava Critchell, Lily Hannah, Poppy Pawson and Holly-Jade Roberts.
Based on Audrey Niffenegger's internationally best-selling novel, this new British musical is brought to life with original songs from Grammy Award winners Joss Stone and Dave Stewart. Adapted by multi-award-winning playwright Lauren Gunderson, the musical opens at the Apollo Theatre on the 7th October. Book tickets now!
SIX NEW WEST END CAST ANNOUNCED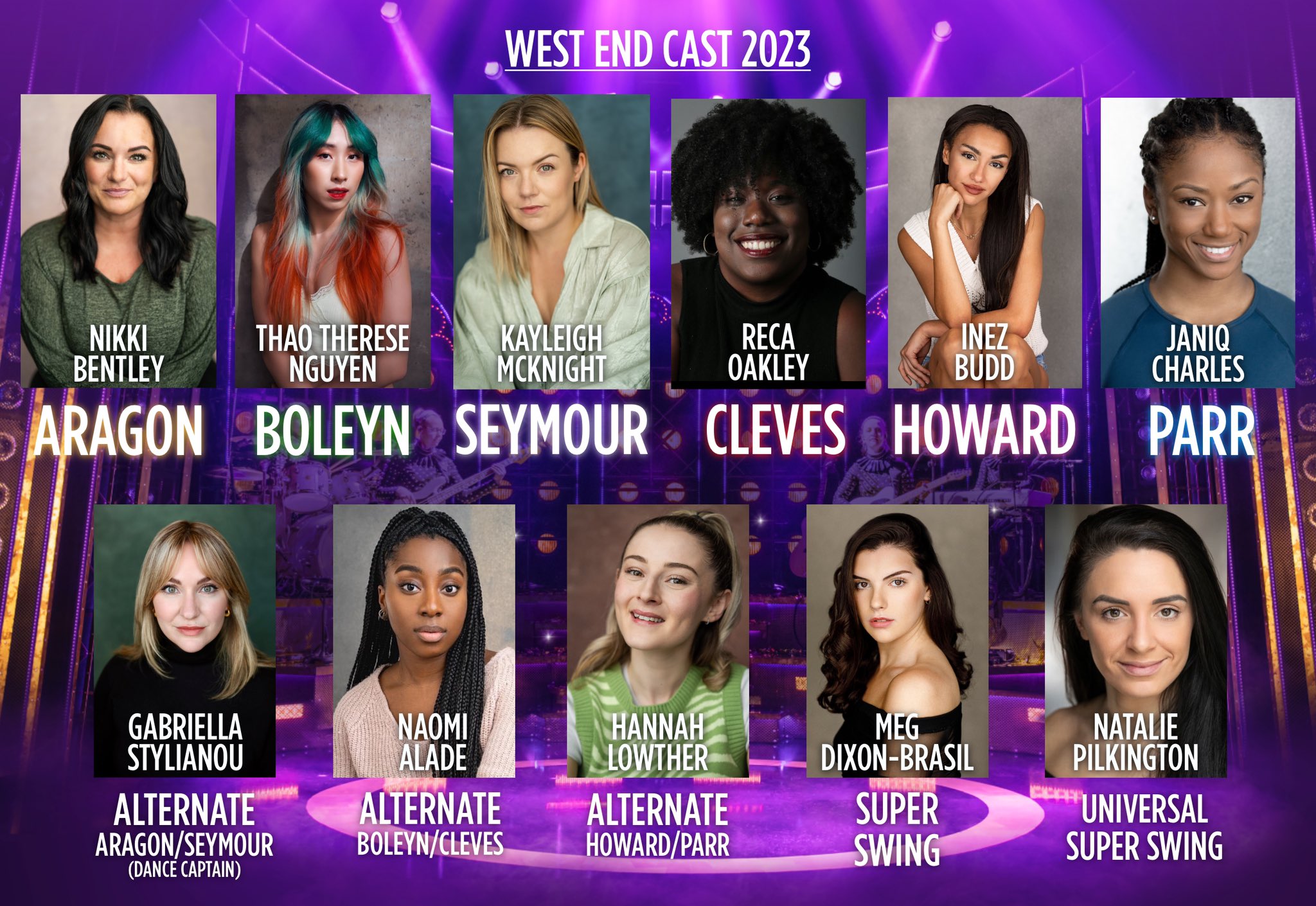 SIX THE MUSICAL has announced their new West End cast! These queens will join the queendom from the 17th October 2023.
The full cast includes Nikki Bentley as Catherine of Aragon, Thao Therese Nguyen as Anne Boleyn, Kayleigh McKnight as Jane Seymour, Reca Oakley as Anne of Cleves , Inez Budd as Katherine Howard and Janiq Charles as Catherine Parr.

Also joining them is Gabriella Stylianou as Alternate Catherine of Aragon/ Jane Seymour , Naomi Alade as Alternate Anne Boleyn and Anne of Cleves, Hannah Lowther as Alternate Katherine Howard and Catherine Parr, Meg Dixon-Brasil as Super Swing and Natalie Pilkington as UK Super Swing.
The musical is an 80-minute pop concert style show which tells the untold stories of the six wives of Henry VIII. Remixing five hundred years of historical heartbreak, this homegrown musical was first created by a group of Cambridge University students at the Edinburgh Fringe in 2017 and has since gone on to become a global phenomenon.
The show has also announced that it will be extending its run and adding BSL, audio described and captioned shows next Summer with 2 sing-along shows on the 12th May and 25th August. Now booking until November 2024 and still reigning at the Vaudeville Theatre, book your SIX theatre tickets now.
---
Related Post