Take a look at these big announcements in London theatre! Stay up to date with all the latest West End theatre news here on the LSBO website. 
West End Cast announced for Hadestown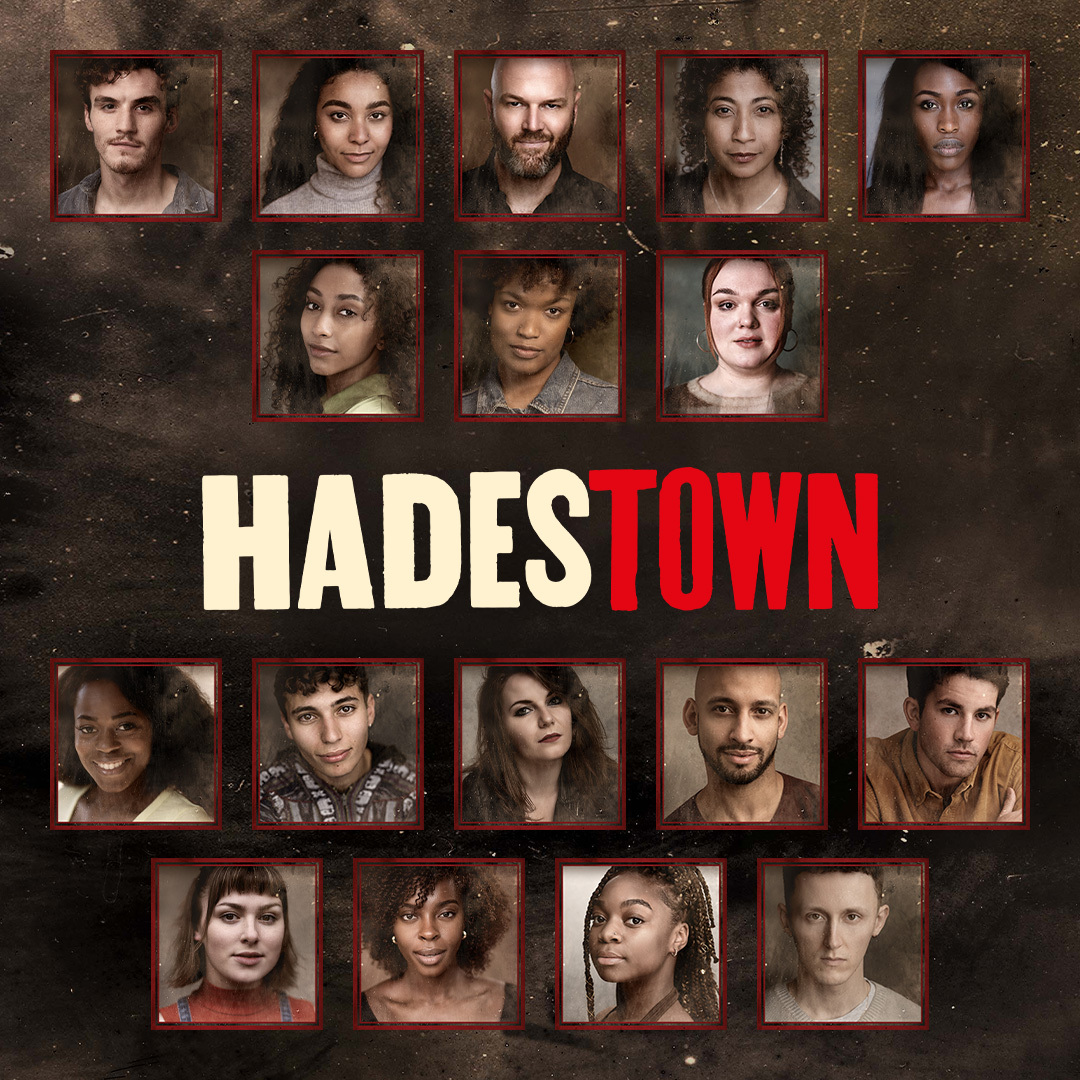 The award-winning musical Hadestown is coming to the West End next year and the full cast list has just been announced. Opening at the Lyric Theatre in February, you won't want to miss this outstanding theatrical experience. 
Hadestown made its London premiere in 2018 at the National Theatre and was a huge hit on Broadway, winning 8 Tony Awards including Best Musical. The show even won a Grammy Award for Best Musical Theatre Album for the Broadway production's soundtrack.
Featuring music and lyrics by Grammy Award-winning Anais Mitchell and directed by Rachel Chavkin, Hadestown is inspired by the Greek myth and takes audiences on a journey to the Underworld set to an incredible musical score. With music that is a mixture of New Orleans jazz and American folk music, this epic re-telling follows the love stories of Orpheus and Eurydice and Hades and Persephone.
The cast is set to include Dónal Finn as Orpheus, Grace Hodgett Young as Eurydice, Zachary James as Hades, Melanie La Barrie as Hermes, and Gloria Onitiri as Persephone.
The cast is completed by Bella Brown, Madeline Charlemagne, and Allie Daniel will play the Fates, and Lauren Azania, Tiago Dhondt Bamberger, Beth Hinton-Lever, Waylon Jacobs, and Christopher Short will play the Workers, alongside swings Lucinda Buckley, Ryesha Higgs, Miriam Nyarko, and Simon Oskarsson.
Keep an eye out on the LSBO website to be the first to hear about further announcements and how to secure your Hadestown theatre tickets.  
Hadestown opens at the Lyric Theatre on 10th February 2023, don't miss this genre-defying new musical.
Cruel Intentions: The 90s musical is coming to London 
Opening at the Other Palace Theatre in Victoria, Cruel Intentions: The 90s musical is coming to London for a strictly limited 14-week season. 
Based on the hit 1999 Hollywood film which has become a cult classic, the musical version was a hit in New York and Los Angeles and we're finally getting to experience the show in London.
The story follows step-siblings Sebastian Valmont and Kathryn Merteuil who are pretty awful people. Kathryn makes a bet with Sebastian that he can't seduce the headmaster's daughter, Annette. The manipulative pair set out to destroy this innocent girl but when Sebastian starts to actually fall for her, things get complicated and lead to explosive results.
This 90s musical version includes an abundance of 90s classics that you know and love. Featuring songs such as Natalie Imbruglia's 'Torn, The Verve's 'Bittersweet Symphony', R.E.M's 'Losing My Religion', Christina Aguilera's 'Genie in a Bottle' and TLC's 'No Scrubs plus many more!
Casting is yet to be announced. The show will open on 11th January 2023 for 14 weeks, keep an eye out for further announcements and how to secure your Cruel Intentions theatre tickets.
Keep up to date with all the latest London Theatre News here on the LSBO website. You can also follow us on social media, you can find us on Instagram, X, Facebook, and TikTok!
---
Related Post